The family suite Claude de France is located on the second floor of the castle. Ideal for a couple and two children, it offers a private space composed of two separate bedrooms and two bathrooms ( one with shower, the other one with bath). A large dressing room is also available for visitors.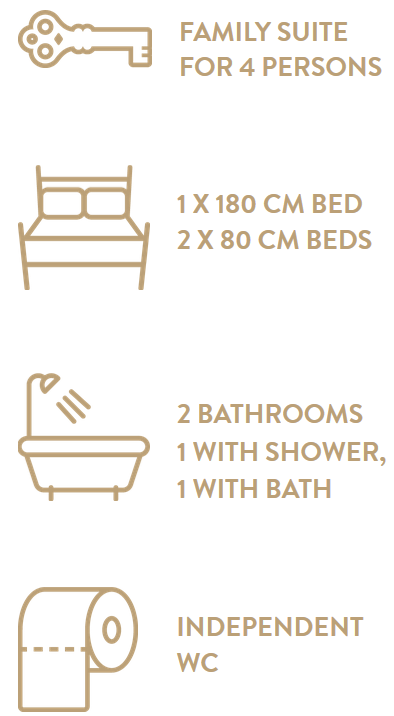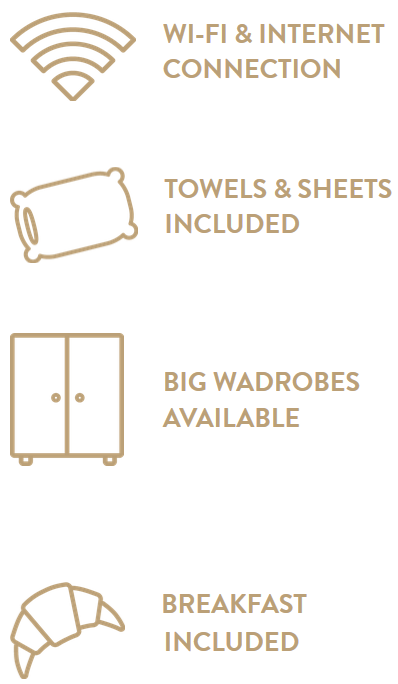 claude de france (family suite)
Payment and cancellation
Payment during the stay.
You can cancel your reservation for free up to 3 days before arrival. (The time indicated is that of the establishment's time zone (CEST)).
How to cancel
You can use the link in the confirmation email to cancel your reservation.
All children are welcome.
The rate shown is the number of adults shown in your search. If you are traveling with children, indicate it to see rates and information related to the size of your group.
0 – 2 years: possibility of using a cot on request free of charge.
This property can not accommodate extra beds.
The maximum number of cots depends on the accommodation you choose. Please check the maximum occupancy of the selected accommodation.
All cots and extra beds are subject to availability.
Arrival and departure

Arrived at 16:00 and departure at 10:00 for the lodge. Arrived at 17:00 and departure at 11:00 for all rooms.
for more informations, contact us
TEL-FAX + 33(0)2 47 96 94 60